Ready, Set, Sew!
Learn how to use the sewing machine so you can do everything from sewing on your own badges to making yourself something cute to wear!
This 2 hour introduction is jam packed with information! We will cover safety,machine parts and their functions,threading the machine, winding a bobbin and changing to a zipper foot.
Using your new "I'm not afraid of the zipper anymore" skills you will create 2 adorable little zipper pouches in the fabric of your choice.
One for you to keep and one for you to give to someone special.

OCT. 20 11:00 - 1:00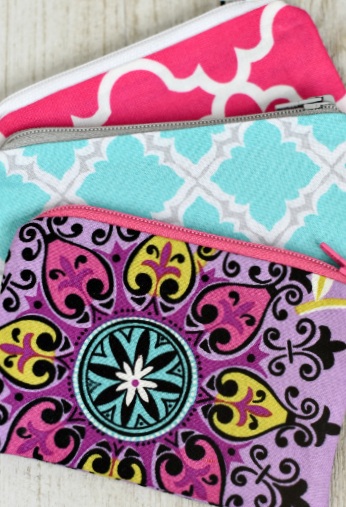 Ages 8 to Adult (Come learn to sew with your mom!)
Brownie , Junior, Cadette, Senior, Ambassador and Adults.
COST $48
Includes all materials.
BADGES & PATCHES
Juniors will be prepared to earn the Product Designer Badge.
Seniors will earn the Textile Artist Badge.
All participants will receive a Camp Fashionista fun Patch!